Tricks & Tips: Brush Care
A high-quality acrylic nail brush is a smart investment for any nail technician, follow this easy trick to keep your brush looking like new!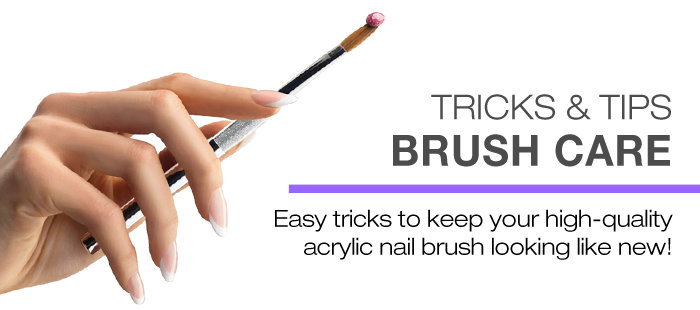 TRICK: Cleaning Your Brush
Cleaning your brush is very important between each client. Any residual product can change the way the brush works. Remember to use a dedicated brush for each type of monomer, and clean each brushes thoroughly with Brush Cleaner between clients.
Place a small amount of Brush Cleaner into a clean dappen dish. Immerse brush hairs in liquid and apply firm pressure to spread the brush hairs. Rock from side to side. Make sure each hair is coated with brush cleaner. This will ensure that any air between the brush hairs is eliminated.
Do not re-use the Brush Cleaner. Dispose liquid and make sure the dappen dish is clean.
Use Brush Cleaner only to clean your brush. Do not wash in soap and water or acetone as these substances could dry out your brush. If your brush clogs, saturate it in brush cleaner until the hairs are softened and then guide the brush through an NSI Nail Wipe until clean and free of hardened material.
After cleaning, Gently massage hairs with Nurture oil to moisturize your brush hairs.
TRICK: Give your Brush A top Coat
Overtime, as you work with your brushes, the plastic can melt and warp and can ruin your brush. Here's a tip for keeping your brush looking like new!

Before using your new
NSI Royal Precision Brush
for the first time, remove the silver vented cap. While holding the brush on the silver Ferrule end, apply a thin coat of
Glaze 'n Go
or
Glaze 'n Go LED
onto the handle, making sure to start where the plastic meets the silver ferrule.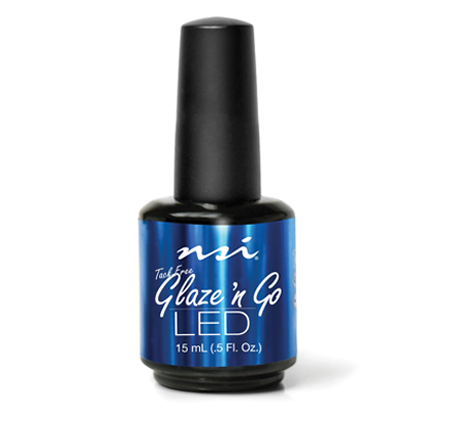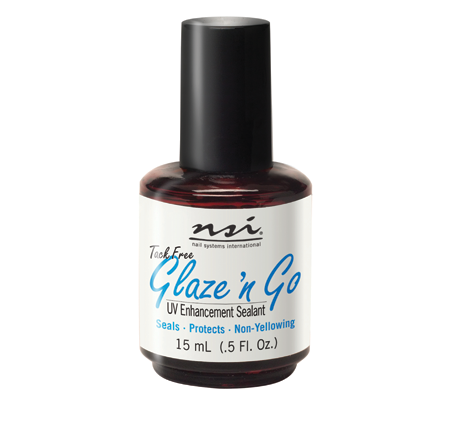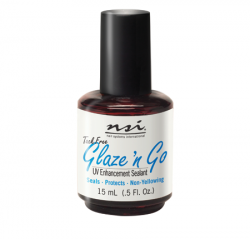 After Glaze 'n Go is applied, hold the brush into your UV lamp for 2 minutes. With Glaze 'n Go LED cure for 60 Seconds in a full hand LED lamp. This "trick" eliminates the sticky residue that eventually forms on the brush handle, keeping the NSI logo intact and your brush handle shiny and clean! If your brush does get messy, simply wipe the handle with either
Cleanse
or
Acetone
. Your NSI Royal Precision Brush will always look new!
TIP: Proper Brush Storage
Proper brush storage is just as important as cleaning the brush! Here's some tips for properly storing your brush!
Store brush wrapped in a paper towel and lay flat in a drawer away from airborne dust.
Storing brushes upright in a cup or container will allow inert monomer to drain down into the ferrule. When brush is positioned downward for use, the inert material will drain into the brush hairs and contaminate the fresh monomer and the brush.
Storing brushes upside down in the spring of a lamp will act like a dust magnet and will attract acrylic dust to the brush hairs.