New Gel Polish Markdowns || $5 Per Bottle || CLICK HERE || While Supplies Last
How To: Proper Nail Prep
Category: Nail Prep, Uncategorized,
Skill Level: beginner
Spray your hands and clients hands with Purify and gently massage. Purify will help reduce the spread of infection.
Gently push back the eponychium, and remove any non-living tissue using your Cuticle Pusher.
Remove the shine from the natural with a gentle, light buffing using an Endurance 180/240 Grit Buffer. This will help to remove surface oils and improve adhesion. File following the contour of the nail and moving the file in the direction of nail plate growth. Remove excess dust with Plush Brush.
Clean and dehydrate the nail plate using a Nail Wipe saturated with Nailpure Plus. Press and rub into the natural nail, side walls, and under the free edge to remove oil, moisture, and contaminants. Allow the natural nail to become chalky white.
If your client has had prior nail enhancements and has experienced lifting problems, it is recommended to first apply Essential Bond Enhancer to the natural nail after use of Nailpure Plus, then continue with the next step.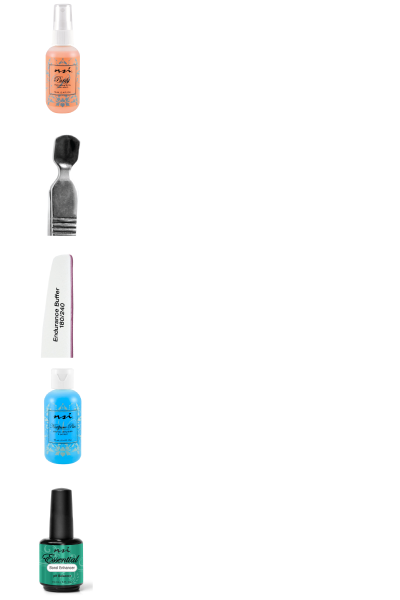 PRODUCTS USED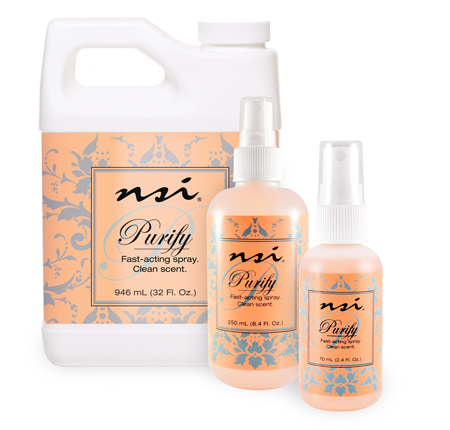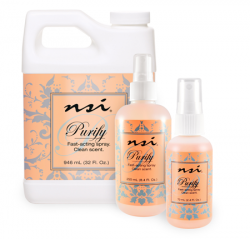 Purify
Prep Product
View this product