New Gel Polish Markdowns || $5 Per Bottle || CLICK HERE || While Supplies Last
Gel Polish Ombré Effect with Polish Pro
Category: Gel Polish,
Skill Level: intermediate




After shaping the free edge of the natural nail, gently push back and remove the cuticle with an orangewood stick or other implement.
A gentle, light buffing using an Endurance 180/240 Grit Buffer to remove surface oils will improve adhesion. Clean and dehydrate the nail plate using a Nail Wipe saturated in Nailpure Plus.
Apply a thin layer of Essential Base Coat to all five fingers. Be sure to cap the free edges. Cure in the Dual Cure Lamp for 2 minutes in UV, or an LED lamp for 30 seconds.
Choose three Polish Pro Colours for gradient (Free Spirit, Blanca, and Temptress are shown), and shake each Polish Pro Colour well before use. Paint even strokes of each Polish Pro Colour onto your gel brush to begin to create the ombré effect.
Cover the nail with several strokes for an even, thin mix of colours. Cure in the Dual Cure Lamp for 30 seconds in LED or for 2 minutes in UV. Repeat for full coverage.
Apply a layer of Essential Seal, sealing and capping the edges. Cure in the Dual Cure Lamp for 2 minutes in UV lamp or 30 seconds in LED. Remove the tacky layer with a Nail Wipe saturated with Cleanse. 

Condition the cuticle and surrounding skin with

Nurture Oil

.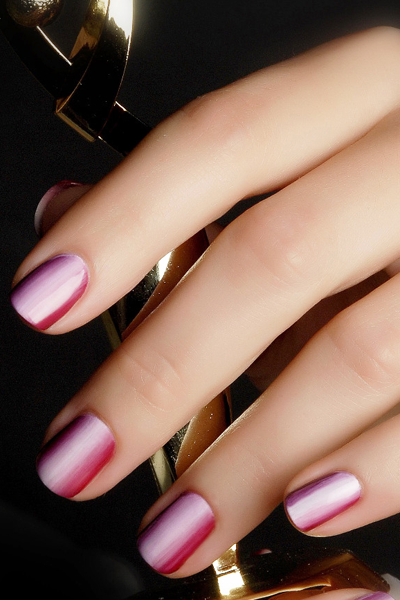 PRODUCTS USED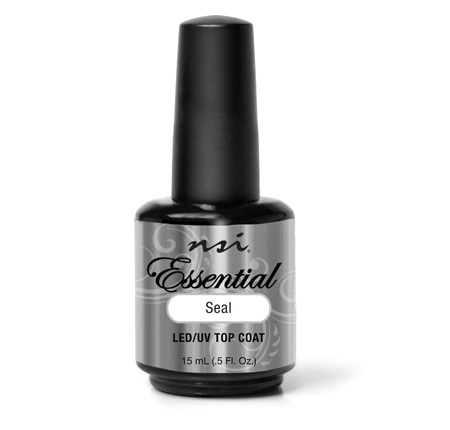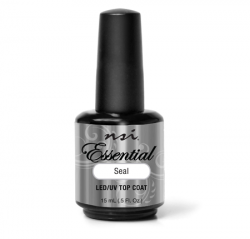 Seal
Essential
View this product