Polish Style Tech-Gel Color Application
Category: Nail Art, Tech-Gel Colour,
Skill Level: beginner
After enhancement product application, refine file using your Endurance 180/240 Grit Buffer. Check for proper design and apex placement. File the nail so it is smooth, balanced and attractive following the curvature of the nail.
Remove excess dust with your Plush Brush. Use a Nail Wipe saturated with Cleanse to remove any dust that may be hiding in the side walls.
Choose the Tech-Gel Colour Gel that you would like to apply to your finished enhancement. Gently stir your colour as the pigments may have settled to the bottom, but do not over stir as you will create air bubbles.
Apply Essential Base Coat to both hands and cure in Dual Cure lamp for 30 sec or UV for 2 min
Gather a small amount of Tech-Gel Colour Gel on the tip of your brush and brush onto the enhancement surface. Brush down the nail in a polish like stroke. Ensure to coat nail evenly.
Cure in your Dual Cure Lamp, LED for 60 sec or UV for 2 minutes. Repeat color application if required.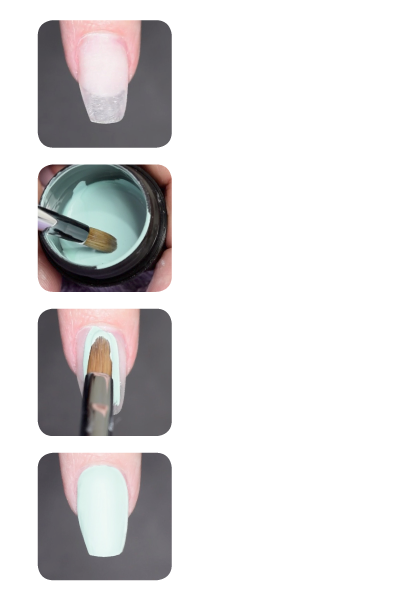 PRODUCTS USED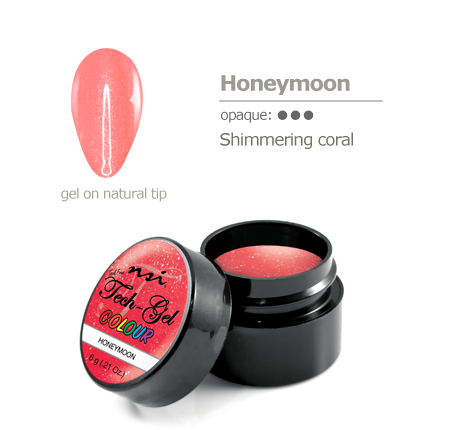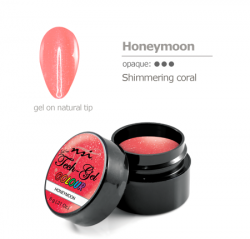 Nail Art Color Gels
Tack-Free Gel Paint
View this product