Create a Custom Glitter Gel Mix
Category: Gel, Nail Art, Tech-Gel Colour,
Skill Level: beginner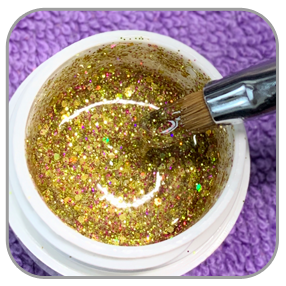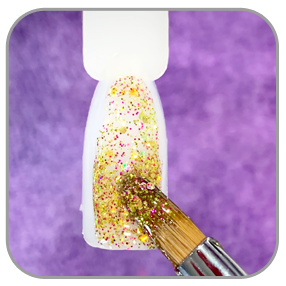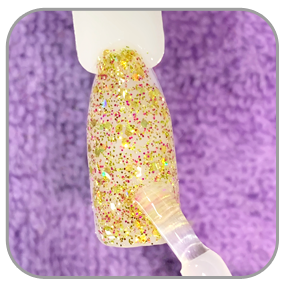 When creating your own custom glitters, be sure to use an opaque jar so that the gel doesn't cure from the natural lights.
After you have completed your enhancement, refine file the nail using your 180/180 Endurance Grit File. Remove dust with Plush Brush. Using a Nail Wipe saturated with Cleanse, remove any dust that may be in the side walls or cuticle line. Apply Essential Base Coat and cure in the Dual Cure Lamp,  LED for 30 secs or UV for 2 minutes.
Using your Secrets Sparkles, choose either one colour or mix different shades of sparkles to customize. Be sure to mixed well together.
Squeeze the Tech-Gel Glitter Base into the jar so that there is a ratio of gel to glitter of at least 2:1. You need to ensure there is enough gel for it to cure.
Using your Touch Tip #5 Brush, or mixing tool, mix the gel into the glitter until evenly mixed and distributed. Now you have a custom glitter gel!
Using your Touch Tip #5 Brush, gather a small amount of gel and brush down onto your prepared surface. For best results, apply 2 – 3 very thin layers and cure in between each layer. This will give you optimum coverage without adding bulk to your enhancements.
Cure each layer in your Dual Cure Lamp, LED for 30 sec or UV for 2 minutes.

Apply Essential Seal and cure for 30 seconds in LED or 2 minutes in UV.
Remove the tacky layer with a Nail Wipe saturated in Cleanse and condition cuticle and surround skin with Nurture Oil.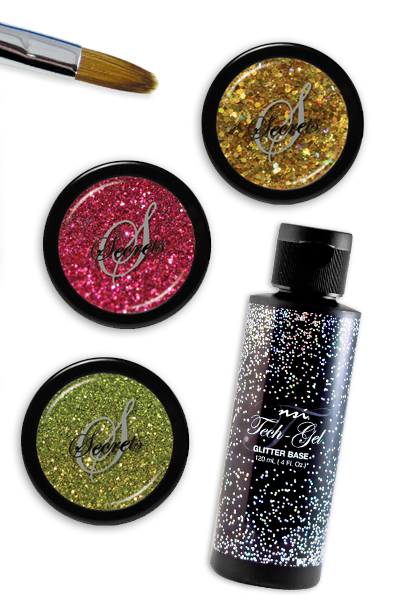 PRODUCTS USED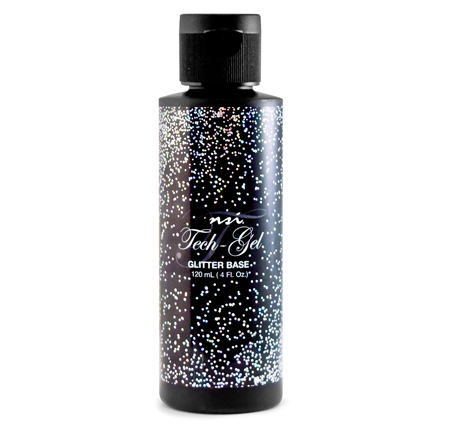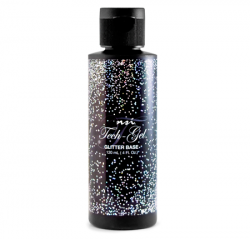 Glitter Base
Tech-Gel System
View this product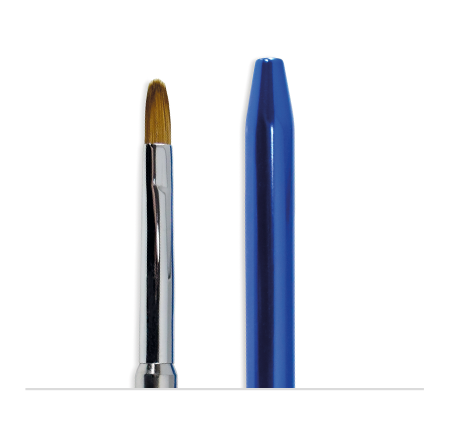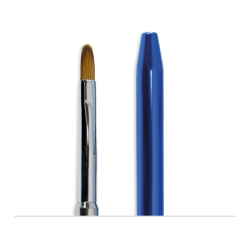 Touch Tip Brush #5
Gel Brush
View this product