40% OFF your Purchase - Use Code: august22 || Ends August 25th, 2022 || ONLINE ONLY
Team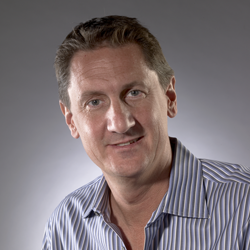 Rick has over 20 years experience in the professional beauty industry.  In 1987, after attending the University of Rhode Island, Rick joined his father to work in the family business which, at that time, was a dental manufacturing company and a developer of private label nail products for the professional nail industry.
Rick learned the product development side of the business by working side-by-side with the chief chemist and manufacturing department.  As the company grew, he pursued his interest in sales by networking at trade shows and working with dentists, nail technicians and distributors.
Rick watched his father develop new nail chemistry for many companies in the beauty industry which led him to suggest the creation a branded line of professional-only nail products.  Rick and his father decided to take the plunge and Nail Systems, later to be renamed NSI, was born.  While continuing to develop dental and private label nail products, Nail Systems introduced Secrets; the first odorless powder and liquid system.  Rick's focus was now on partnering with distributors around the world to bring the Nail Systems story and nail products to nail technicians.
Rick's focus in the company was not just in sales.  He still remained involved in the development of new products.  One of the products that Rick collaborated on was fiberglass reinforced nail powders called Choice.  Some of the same technology is still used today in NSI's Attraction Acrylic System.  Other products that Rick helped develop are Thermoshield, the first heat-cured polish sealant, and Line Out, the original fill-line eraser, among others.
Demonstrating expertise in various areas of the company, it was time for Rick to take the top seat as company President, while his father, Fred Slack, spent more time devoted to R&D.  As President, Rick has continued to grow NSI by adding new distributors throughout the world.  He never forgets the company mission, which is to further advance nail technology and the ongoing success of the nail technician.  This mission affects every decision he makes within the company.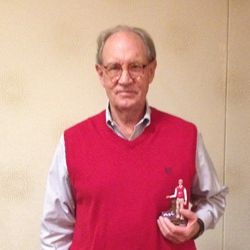 Before focusing on nail products, Fred Slack III was an innovator and pioneer in the dental industry. He was in the forefront in the development of the first high impact crown and bridge materials, the first powder/liquid composite filling material, the first direct bonded orthodontic adhesives, and the first hybrid composite. He began working in NSI's parent company in 1960, started by his father Fred Slack Jr., which at the time was developing and manufacturing dental products. He used his knowledge of dental technology, acquired at the University of Pennsylvania Dental Laboratory, and worked on the characteristics of acrylic polymer/monomer chemistry with DuPont, Rohm & Haas, and Imperial Chemical of UK, to name a few.
When his father retired in 1962 and moved to Florida, Fred purchased the company. Through his leadership, the company launched many new products in the dental field that would pave the way for nail enhancement technology. He developed the first fiberglass reinforced, tooth colored acrylic materials and the first liquid composite resin with a new composite resin monomer, which led to UV gel chemistry in the nail field.
In the early seventies, Fred saw the business potential of professional nail products using acrylic and UV gel technology and he accelerated his R&D work in the cosmetic nail industry. By 1978, he had developed the first EMA-based, color stable, powder and liquid system for nail technicians and began supplying private label nail products to the major players in the cosmetic nail market.
After approximately a decade of success as a private development manufacturer, Fred Slack, and his son, Rick Slack decided to take their business to the next level. They agreed to start their own branded company called Nail Systems, later renamed NSI, with their first product being Secrets; the industry's first odor-free acrylic system. Fred has been behind every new product launch in NSI's history and while his son has taken over as President, he is still very active in the company as the Director of R&D.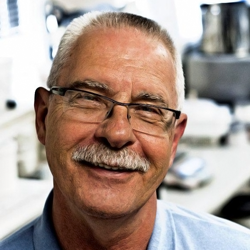 Bob Maxwell
Manufacturing & Development Manager
Read bio
Bob Maxwell joined NSI in 1994, bringing over 35 years of manufacturing experience with him.  He previously worked in various field including pharmaceutical and food industries.  As Manufacturing Manager, Bob not only oversees the production of all NSI products, he has played an instrumental role in new product development.
Bob and his wife Donna, of 45 years, have two sons and five grandchildren. Bob is a U.S. Army veteran having served in Vietnam.  He is an avid sports fan and has coached youth sports teams.  His newest passion is the game of golf.  On the weekends, you can find him on the golf course with his two sons.  Fore!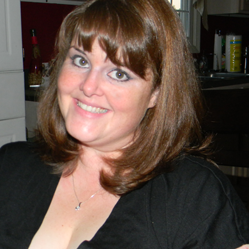 Isabel Fisher
VP Sales and Marketing
Read bio
Isabel graduated from the University of Delaware in 2002, with a double major in Spanish and Latin American Studies. A highlight of her college experience was studying in Costa Rica, which she found useful for launching her professional career.
Following graduation, Isabel was recruited by Electro-Mechanical Systems International, an electrical manufacturer's representative company in Philadelphia. She worked there for three years, working first as the Document Specialist and progressing to Operations Manager.
Desiring to challenge her interests and expand her experience, Isabel accepted a position with NSI in 2005, where she is currently the International Sales Director.
Isabel and her husband, Adam, live in Lancaster County, PA with their two sons, Stone and Grayson.  They enjoy spending time together playing, reading, taking walks, and watching their children grow and learn.